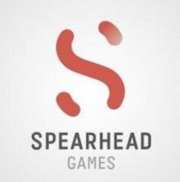 Spearhead Games is a Montreal-based independent studio. The studio's first title, cooperative action puzzler Tiny Brains for PlayStation 4, PlayStation 3 and PC, followed the antics of four super-powered lab animals in their quest to escape a mad scientist's nefarious tests. The studio's next game, a competitive physics basedvideo game called Arena Cyber Evolution (ACE), is an experiment in community development.
Ad blocker interference detected!
Wikia is a free-to-use site that makes money from advertising. We have a modified experience for viewers using ad blockers

Wikia is not accessible if you've made further modifications. Remove the custom ad blocker rule(s) and the page will load as expected.