Welcome to StoriesGames Wiki, Stories: The Path of Destinies is an action RPG that feels like an enchanted book with a number of tales for you to play through. a vibrant, magic-filled realm about to be overtaken by the imperial armada. You are the last sky corsair, the final hope of the people. With Spearhead's unprecedented storytelling system, there is no set path: Your actions affect not only the flow of events, but also the motivations and behaviors of other characters, making each playthrough a new experience.
Coming in 2016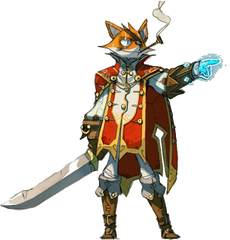 Reynardo is the protagonist of Stories: The Path of Destinies He is a male fox with orange fur and black pupil eyes. Should he rescue his oldest friend, the shiftless Lapino. Worse, he's still in love with the Emperor's adopted daughter, who he met in sword fu school.
Read more...
Did you know that the Stories Wiki has ...

26 Articles

97 Files

...And 1 Active Users!
---
Affiliates of the Stories Wiki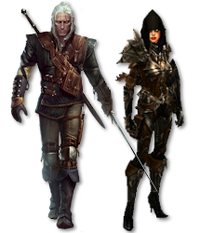 RPG Games
Go to these sites for info or for help with your own wiki!
AdventureQuest • Agarest War • Arcanum: Of Steamworks and Magick Obscura • Baldur's Gate • Biomutant • Dark Souls • Deus Ex • Diablo • Divinity • Dragon Age • Dragon Blaze • Dragon's Dogma • Elder Scrolls • Expeditions: Viking • Fable • Fallout • Faster Than Light • Fate/Grand Order • Five Nights at Freddy's World • For Honor • Grand Chase • Hyper Light Drifter • Ib • Legend of Heroes • Mass Effect • Might & Magic • Onmyoji • Shadowrun • SpellForce • Summoners War • Tales of Erin • Tom Clancy's The Division • Torment • Undertale • Wasteland • The Witcher
Want your community included? See how!
See all of our RPG gaming wikis!

Official Stories Sharing Accounts
Create blog post
Alter the past, rewrite the future

Spearhead Games has announced that Stories: The Hidden Path, a game developed for PS4, is now known as Stories: The Path of Destinies. This is an action-RPG set in a vibrant universe filled with floating islands, ma…

Read more >

Spearhead Games has revealed its next game for PlayStation 4 is a new action-RPG called Stories: The Hidden Path.

In a post on the PS Blog, Spearhead co-founder Simon Darveau described Stories as "an action-RPG set in a vibrant universe filled with f…

Read more >
See more >
Are you excited about Stories The Path Of Destinies?